22 Themes
72 Mini-Symposia
1035 x 15 minute oral presentations (258 hours)
580 x 5 minute speed presentations (48 hours)
500 poster presentations

This edition...

Abstract update

The 72 Mini-Symposia Chairs and Co-Chairs are currently assessing abstracts and allocating them to:
15 minute oral presentations
5 minute speed presentations
Poster presentations
The Organisers will inform all abstract authors of these allocations by Thursday 15 December 2011.

Did you submit an abstract but not receive a confirmation email?

If so, the most likely explanation is that your organisationís firewall blocked our email to you. If you do not receive an email within a couple of days of 15 December which is when we will be confirming your allocation to a 15 minute oral, 5 minute speed or poster, please check your Junk Mail. If you have not received an email from us, we recommend that you email info@icrs2012.com with an alternative email address or a post address.

Where to next for presenters?
If you are presenting either a poster or oral you must register by 1 February 2012. This will confirm your place in the scientific program. Please note that if you have not registered by this date, your presentation slot will be forfeited, your abstract will not be included in the Book of Abstracts and your manuscript cannot be considered for inclusion in the Proceedings.

You will be able to upload your manuscript online from 15 December 2011 until Thursday 1 March 2012. Grant applications close 1 December

Needing some financial assistance to attend ICRS 2012? Current grant opportunities, eligibility information and application forms are on the website. Thank you to those organisations offering grants or contributing funds:
Australian Coral Reef Society

David and Lucile Packard Foundation

International Seminar Support Scheme


International Society for Reef Studies

Sasakawa Peace Foundation

Prizes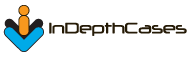 InDepth Cases are proud to provide ICRS 2012 with prizes for the best Student Posters. Posters will be judged by an experienced group of coral reef scientists attending ICRS 2012. The five criteria are listed in the order that a reader will assess the poster (not necessarily in the order of importance). These will be:


Initial impact of the poster - does it attract attention and engage with the reader
Layout of the poster including an appropriate balance between figures and text as well as the overall aesthetic quality
Is there a logical thread that leads the reader through the science
Quality of the research including appropriate documentation of the science (methods, results and conclusions)
Scientific impact of the research for coral reefs



Olympus is pleased to sponsor the ICRS 2012 Photographic Competition:
Entry is free and open to all registered delegates of ICRS 2012.
Judges will include professional photographers and marine scientists.
Submissions must be high resolution (minimum 5MB) JPG files and submitted online.
The competition closes 30 March 2012.
Prizes will be awarded to the winners in six categories.
For your chance to win underwater photographic equipment from Olympus valued at nearly $1,000, visit the website.


| | |
| --- | --- |
| | The Queensland Government sponsorship is funded by the Department of the Premier and Cabinet; Department of Employment, Economic Development and Innovation; Department of Education and Training; Department of Environment and Resource Management, and Department of Transport and Main Roads. |